Next-Gen Deal Flow FOr Venture investors
Aggregation and Processing Tools to Bring the Best Deals to Your Attention
Thunder leverages AI/ML paired with human intelligence to source, vet, and recommend great deals specific to you, at scale.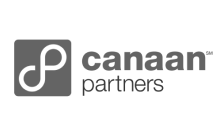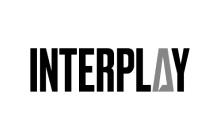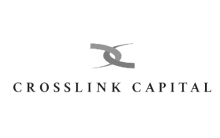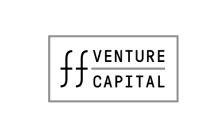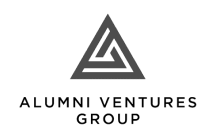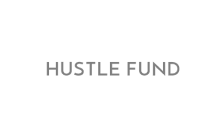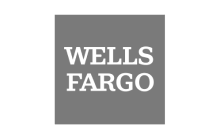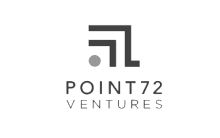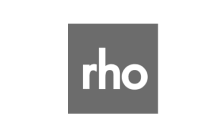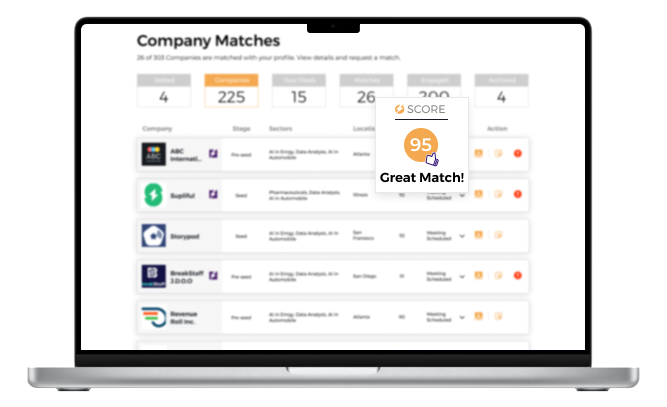 Deals are scored automatically based on your investment strategy
In your demo session, Thunder will take time to understand the deals that you're looking for and go beyond sector/geo/stage to identify the intangibles.
This info is used by the team and Thunder's AI to recommend the source the best deals for you.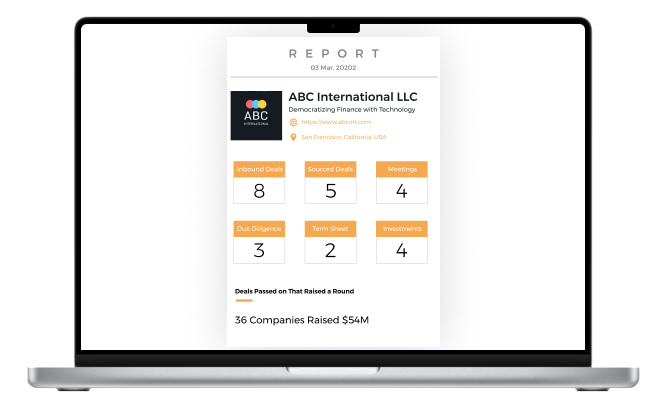 Annual reports on your deal flow
Thunder will automatically process and aggregate the data around all of your deal flow in Thunder and highlight important KPIs to go into your annual reports for LPs.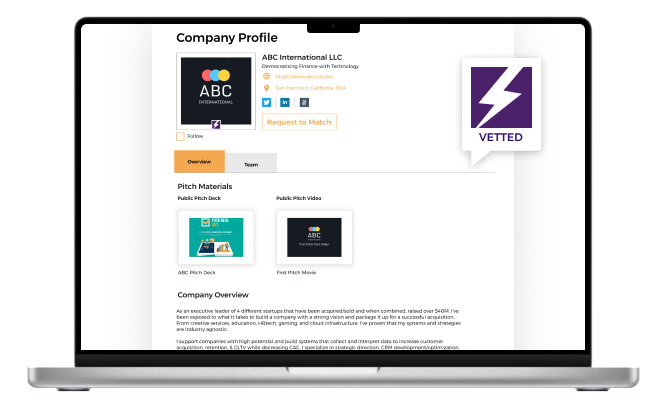 Receive curated vetted deal flow
100's of companies use Thunder, but only the best receive white-glove service before being introduced to VCs. Thunder performs a deep dive into the founders and their business to ensure they are the right team, with the right product, in the right market ready for venture capital.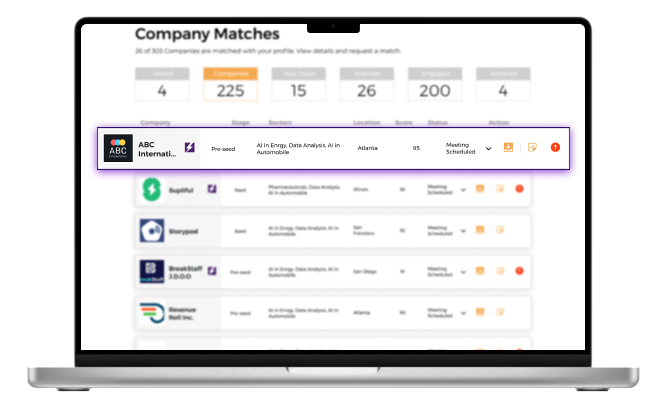 Process your deal flow to see which deals standout
Simply forward your cold inbound email to a designated inbox and Thunder will analyze, catalog, and rate the deal flow according to your investment strategy.
You'll be notified via email of the best deals instantly, but will have access to 100% of your deals to sort, filter, & manage at your leisure.
Request a Demo
See how Thunder aggregates, catalogs, and rates your deals
Integrate with Thunder
A few simple steps to pass through deals you want Thunder to process
Receive email alerts
Hot deals that meet your criteria will be sent instantly via email
Pass or accept deals
Receive between 1-4 great deals a month that are hyper-relevant
What makes Thunder different from other deal flow platforms?
Thunder provides insights specific to a VC's investment criteria and highlights what deals are relevant and worth taking a look at.
Thunder accomplishes this through a complex AI/ML algorithm that takes 1st and 3rd party data into consideration to give high signal, low noise. Then the Thunder team uses human intelligence and active relationships to verify that AI's insights and makes the final warm intros after making sure it's a valid connection.
Thunder also provides deal screening tools leveraging the same tech completely free to VCs to process their deal flow. No other platforms offer this.
Why should I use Thunder for my inbound deal flow?
Most VCs have more deal flow than they can handle and often have to rely on trusted referral sources to sift through the noise. Thunder AI acts as that trusted referral source (extension of your deal review team) to let you know what deals are worth your time.
Whether you get 10 deals a week or 200, Thunder can save you time from trying to navigate it all.
How do I use Thunder?
During a demo, our team will take the time to truly understand what type of deals you're looking for. We then train our AI to specifically work for your investment strategy.
In our beta, we set up a dedicated email box for you to forward your cold deal flow through. We then process those emails and reach out to the founder to fill the gaps in their pitch/data.
Once a founder completes the 2-3 minute process, Thunder's AI will determine if they are a great fit for your investment strategy.
If they are, we send you an email notification with all the relevant information you need to take action.
If they aren't we aggregate all your deal flow into your Thunder dashboard to sort, search, and filter at your convenience.
How much does it cost?
The service is free for investors when allocating capital. We're in beta and are focused on training our AI for now.
If you wish to raise capital for your fund on Thunder through our LP network, then we charge a percentage of the funds raised over a period of time in relation to when you collect your management fees. It nets out to 1.5% to 2% of the total funds raised through Thunder that are paid over the course of 2-3 years. This is a typical structure for placement agent services.
What does Thunder do with the data?
When you send your deal flow to your designated Thunder email, we collect all the data the founder provides us. They agree to our privacy policy & ToS when doing so. From there you have full access to all the data provided by the companies we process on your behalf. You can see a real-time dashboard of all the companies referred to you, plus any other companies outside of your deal flow.
What information do I need to provide Thunder?
In your demo session, we ask you questions about your investment strategy, your fund, and your investment process.
Your firm will have a profile with some of this information for us that can be made public or private to the companies on Thunder.
Thunder's AI uses this information to improve the quality of deal flow provided to you.